Running your gym just got easier
Xplor Gym software is designed for gyms and fitness clubs of all sizes – from independent start-ups to large chains. Our end-to-end gym management system has everything you need to run your business including software, embedded payments, and access control.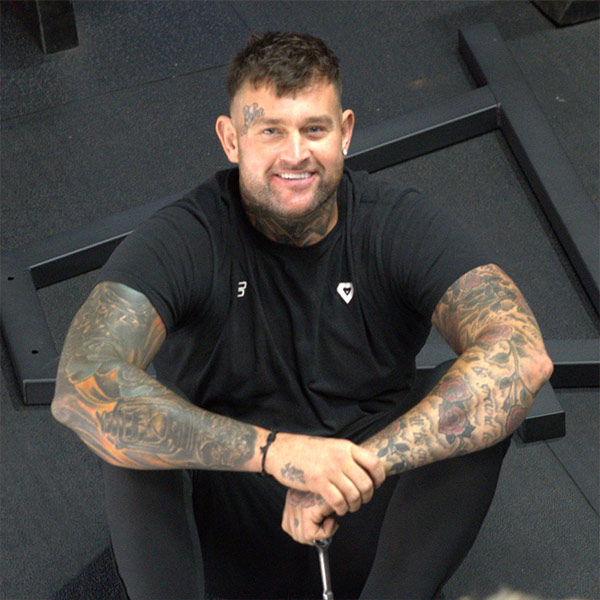 If you're a club with big ambitions and want a truly flexible gym management solution that will support your growth, streamline your club operations, and give you and your team valuable time back to focus on your members, then Xplor Gym is the solution for you. We are delighted with the system to date and just wish we had it in place sooner.
Mike Garner, Director

Read customer story
Intuitive & flexible gym management software
Flexible features that evolve with your gym
Focus on what you care about most, with fitness centre software that's got everything your fitness business needs to thrive. Whatever your business model and size, Xplor Gym software adapts and changes as you do.
CRM & marketing
Build an engaged community
Your members are your business. So, that's why our software for gyms goes beyond what you'd expect from a member database.
With a live 360˚ view of members, you'll have access to everything you need for daily member management.
Marketing automation features work with your member database to power new member signups, engagement, and retention. Segment and target members at critical points in their journey with personalised messages.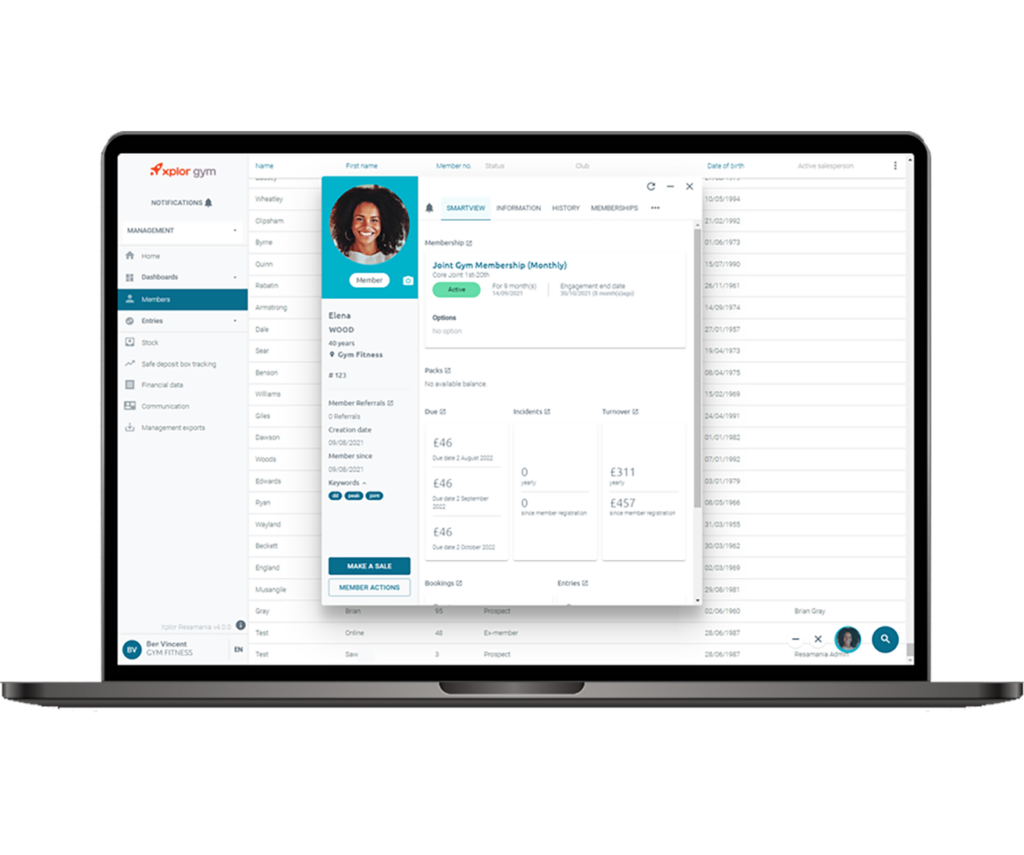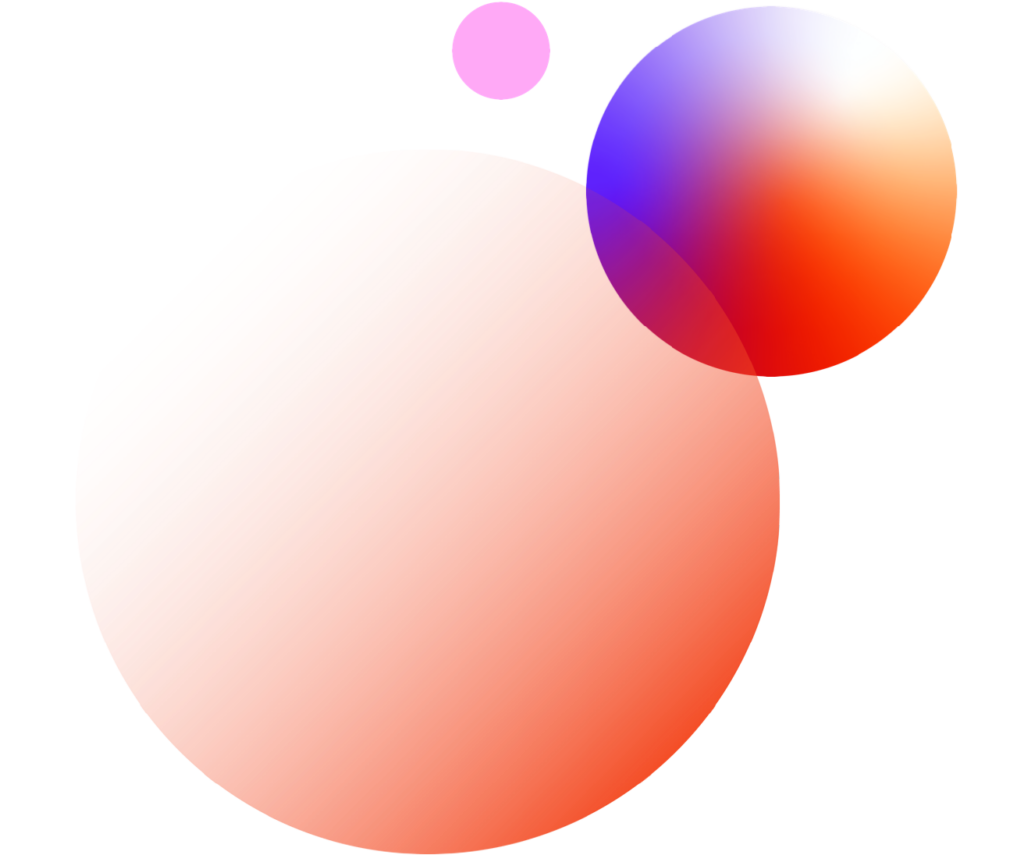 Digital self-service
Put your members in control
With online joining technology that perfectly integrates into your website, new members can join when they want, on any device.
Let members book classes and activities online, set your own rules to stay in control. Give the perk of booking a specific spot in class. Just create a seating plan to let members book their preferred spin bike, mat, or space.
Plus, members can conveniently manage their account online via digital self-service tools. It's easy for members to update personal information and make payments that are due.
Payments
Reliably collect membership payments
Embedded payments let you create flexible billing schedules, set up promotions and discounts, encourage add-on purchases, and accept one-off payments.
You'll have our payments technology and team on your side. So, you can stop chasing overdue or missed payments, while improving collection rates. And, cut time spent handling membership payment queries.
Get complete and up-to-date payment information when you need it to better serve your members. Plus, manage stock and make sales across your sites.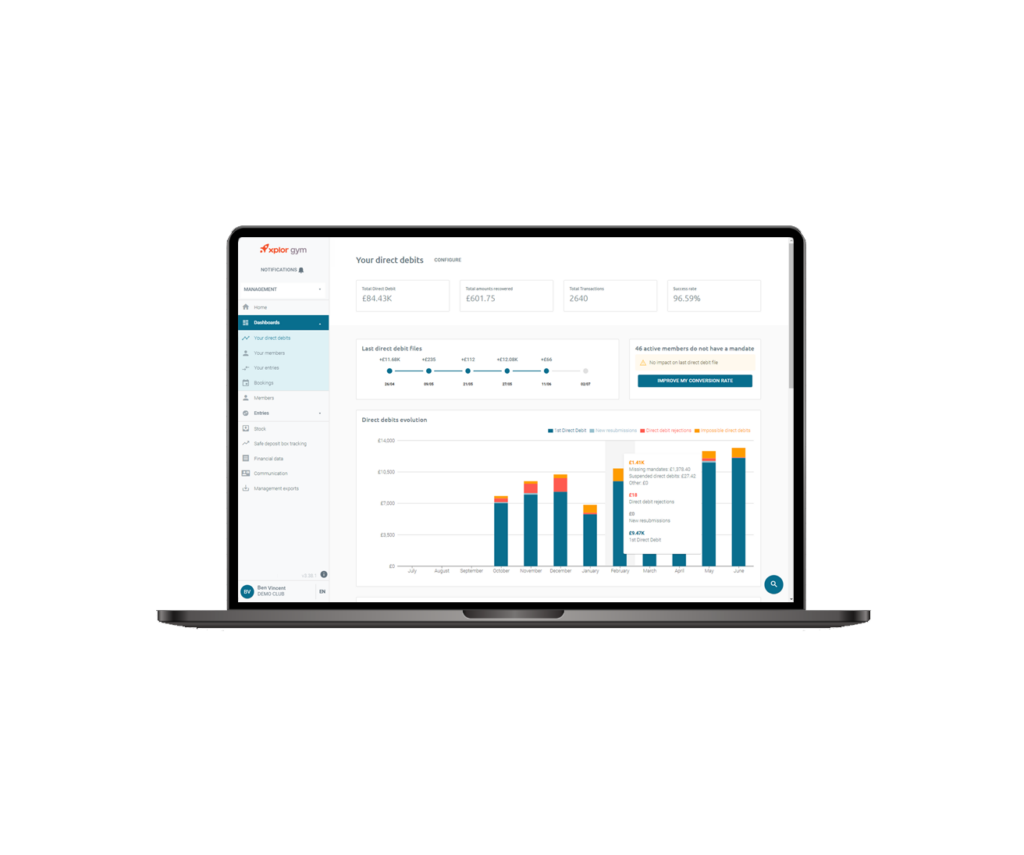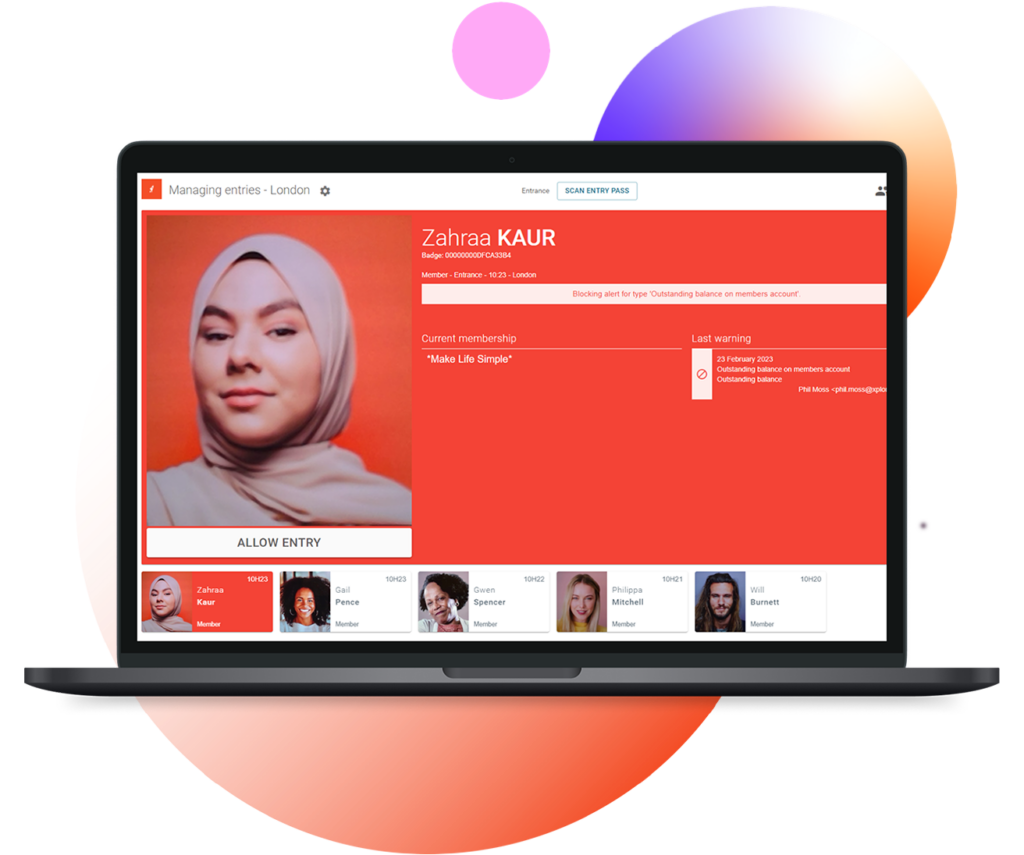 Access control
Stay in control of your facilities
Let the right people into the right places and create a seamless member experience.
Manage access to all areas of your premises – from one place – with gym management software that has integrated access control.
Set opening hours and restrict areas. Choose QR code technology with access through a unique dynamic QR code. Or opt for RFID cards.
Understand who is using your facilities and when. Automatically manage access as memberships start/end and are suspended. Address missed or failed membership payments in real-time.
Staff & sites
Manage multiple sites with ease
Customise your gym management solution to suit the unique needs of your fitness business.
Combine member records, staff workflow, sales, and reports across sites.
Set up a service/product once and deploy to all or selected sites.
Give roles, permissions, and staff assignments by single or multiple sites.
Schedule to suit your needs – recurring and one-off.
Plus, flexible features help fitness franchises run effectively, offering products and promotions across all or specific sites.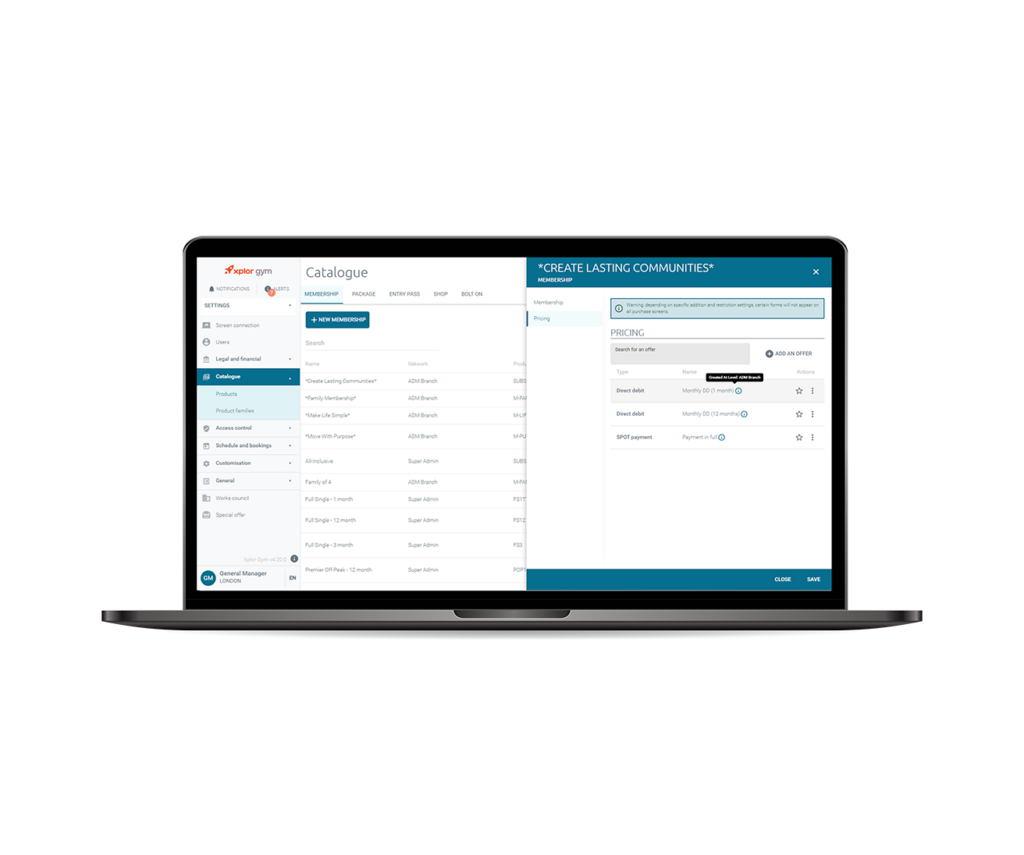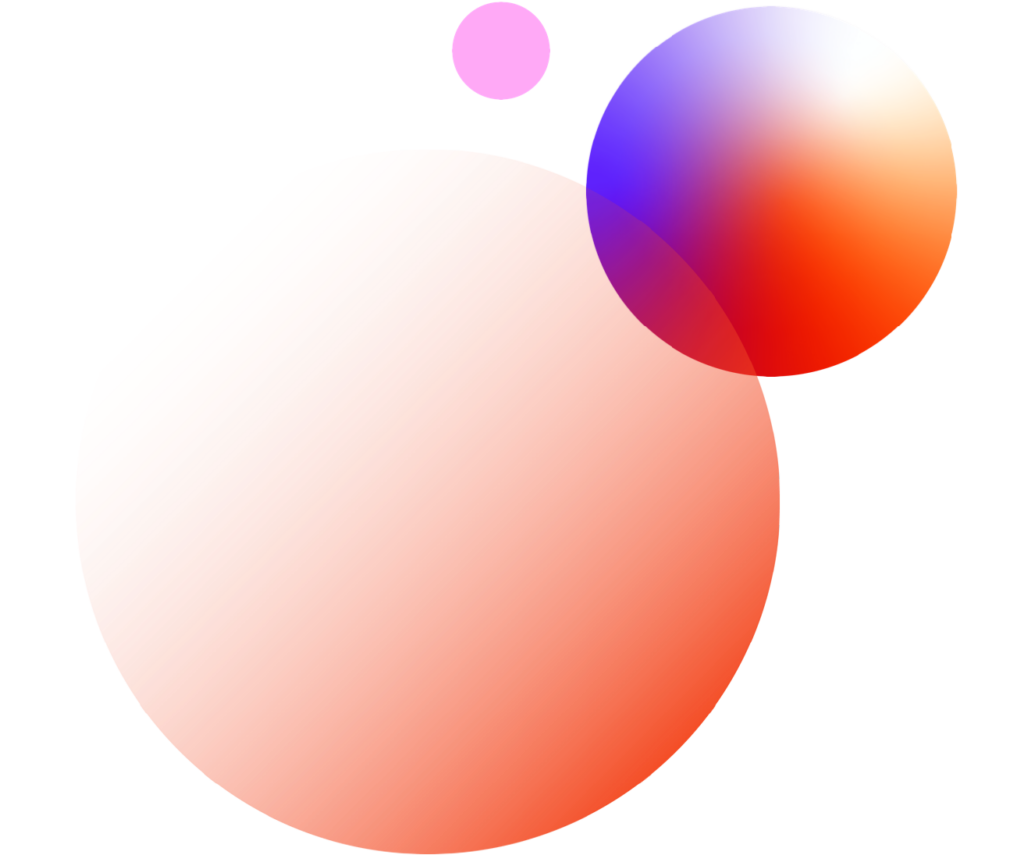 Insights & reporting
Make better informed business decisions
Access the live insights you need for reporting and decision making at all levels of your fitness business – by site, region/group of sites, or all sites.
Immediately see the key numbers you rely on most when you login on your homepage dashboard. Fewer reports needed! Combine and analyse sales data to find focus areas for training (like enquiry handling, conversion hurdles and retention risks).
Fine tune the experience your members get with quick access to member history data (like attendance, transactions, correspondence and more).
Stay ahead with the right tools & tech
Don't let outdated technology hold you back. Say hello to a faster, more responsive, and easier to use best-in-class gym management software solution. Xplor Gym has been developed to give you exactly what you need to save time, engage members, and grow. No compromising.
Keep ahead of the crowd. And satisfy members with a gym management system that's ready for whatever the future brings.
Flexible technology and integrations let you customise your solution to fit your business. Not the other way round. Build your ideal value proposition, stand out from the competition, and add new revenue streams.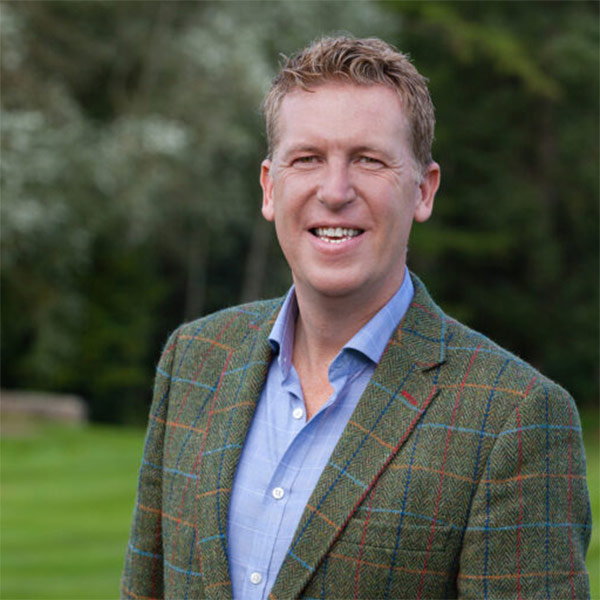 Xplor Gym's end-to-end approach to project management has been first class, from implementation to data management and everything in between. We now have a solution that's best-in-class for both our team members and members alike.

Given the number of systems we've looked at and worked with in the past, I cannot recommend Xplor Gym highly enough to any of my industry colleagues considering a switch.
Keith Pickard, Golf, Health Club & Spa Director

Read customer story
Rely on a trusted gym management software partner
Want to know more?
No problem! We're here to help. Get in touch to speak to one of our gym management experts.
Recommended resources for you
Frequently asked questions
Gym management software is a digital solution that will help you manage your gym business with ease. Key gym software features include membership management, class scheduling and bookings, marketing automation, billing, and reporting.
Running a gym is rewarding, yet it can be demanding work. There's always lots that needs to be done. That's where software comes in.
Gym management software will help you streamline operations, increase efficiency, and improve member experience. Whether you are just starting out or a large chain, your software should fit your needs and scale with you.
Gym management software is used by gyms and health clubs as an all-in-one system to take the hassle out of managing a fitness business.
You can use gym management software to track and manage memberships, schedule classes, take bookings, process payments, and generate reports. It frees you up to focus on what you're most passionate about.
The right gym management software will be a cloud-based SaaS product. Software as a Service (SaaS) is a way of supplying software online as a service. Rather than installing and updating software locally on-premises, you can access it online via a web-browser. No complex software and hardware management!
Your software should be an open platform. So, you can seamlessly integrate it with other technologies (like fitness equipment and aggregators). With an API first, open platform gym software, you can create a customised, differentiated experience for your members. Stand out from the crowd and do business your way.
When starting out, many gym owners use pen and paper, or spreadsheets, to record important business information. This is not practical as a business grows, software is needed to manage tasks more efficiently and securely.
Established businesses will normally use gym management software of some kind. There are many different options available. Many focus in on just one or a few areas of gym management. This can make running a business tough. From switching systems to data hosted in different places, this way of working is time consuming, creates extra admin and leads to inaccuracies that negatively affect member experience.
Having an all-in-one gym management software solution with embedded payments is essential to your success. All your business information is in one place. So, you can:
Manage member information and get a 360° view of each member. Including membership status, billing and payment information, and attendance history.
Schedule classes and other activities.
Access the insights you need for reporting and decision making at all levels of your business.
Automate billing and remove the burden of chasing overdue payments from your team.
Increase new member signups. Easily set up promotions, offer discounts, encourage add-on purchases, and accept one-off payments.
Engage members with timely, relevant, and personalised email and SMS communications. All sent using marketing automation tools within your software.
Improve member experience by supplying online booking and self-service options.
Control access across all sites and facilities from one place.
By using gym software you'll save time and improve efficiency. So, you're free to focus on other important aspects of running your business.
The cost of gym management software will depend on the size and needs of your fitness business. Different packages are available with a choice of features to suit your needs.
Choose an all-in-one gym software to get value for money and avoid overpaying or paying double on different solutions. When reviewing software prices, consider value. The price is what you pay, whereas the value is the usefulness of the solution you pay for.
These are some of the ways you can measure value:
Time saved – a solution should make it faster to complete daily work and automate many manual tasks. So, you and your team get time back.
Revenue collected – choosing a solution with embedded payments and a dedicated contact centre to help members with payment queries, can help you increase collection success rates.
Member experience – digital savvy members have high expectations of the digital experience you offer. Look for a solution that has an intuitive, brandable digital member self service area. And that integrates with other market-leading solutions. So, you can create a customised member experience that stands out from the competition.
Flexibility to do business your way – set up your software to your exact business model, so you can operate exactly how you want to. Make sure your software will fit your needs now and into the future.
Support and partnership – select a partner who'll support you throughout the go live period. And long into the future, with UK-based support and access to insights that help you succeed.
Read more about how to measure the value of gym management software.
Switching to a new gym management software partner shouldn't be hard work. No matter how large or complex your business is. Look for a partner with a team of experienced project management experts there to make it easy.
Your gym software partner should take you through the entire process. So, it's a hassle-free, smooth implementation and onboarding period.
With Xplor Gym you'll get clear timelines and specifications for the project. Plus, a Project Manager to make sure you go live on-time and on-spec. You'll be up and running fast.
We offer comprehensive data migration services, importing 100% of your data for you. Minimising member impact.
Xplor Gym stands out from other gym management software providers for several reasons:
Embedded payments – Xplor Gym removes the need for a separate membership payments provider. So, you can see live member payment information and reconcile payments. No switching systems, no discrepancies. With all your data in one place, it's easy to answer member queries and report on your business.
Member journey – Xplor Gym delivers an optimised member journey with improved online joining, friendly self-service options and better member communications.
User interface (UI) & user experience (UX) – Xplor Gym offers a very modern UX. With straightforward logical processes and minimal steps to improve accuracy. And fast search functions for easy navigation.
API-first, open platform – Xplor Gym makes it easy to create the member experience you want for your fitness business. Existing integrations include Technogym, Virtuagym, EGYM, Gympass, FitQuest and many more. Plus, our impressive API library for third-party and in-house integrations make customisation easy.
Marketing automation – Xplor Gym's Smart Messaging marketing automation technology is easy to use. Schedule and send targeted, personalised emails and SMS messages straight from your software. Set up triggers and run one-off campaigns.
Reporting – Xplor Gym lets you see the information that matters to you most with a configurable KPI (key performance indicators) homepage. And a comprehensive set of pre-built reports let you track business performance.
Bookings – Xplor Gym makes it easy for your members to book classes and activities online with fitness studio software features like filtering options and book-a-bike/book-a-spot functionality. Plus, for over-subscribed classes, give members the choice of joining a waiting list. And they'll automatically get a place if one becomes available.
Ready to work smarter not harder?
Request a Demo - SF
Book your demo to see Xplor Gym in action with a personalised walk through.