All the features you need – in one place
With end-to-end fitness club management software from Xplor Gym, you'll have all you need to run your business in one place. Our software powers clubs of all shapes and sizes with software, embedded payments, and more.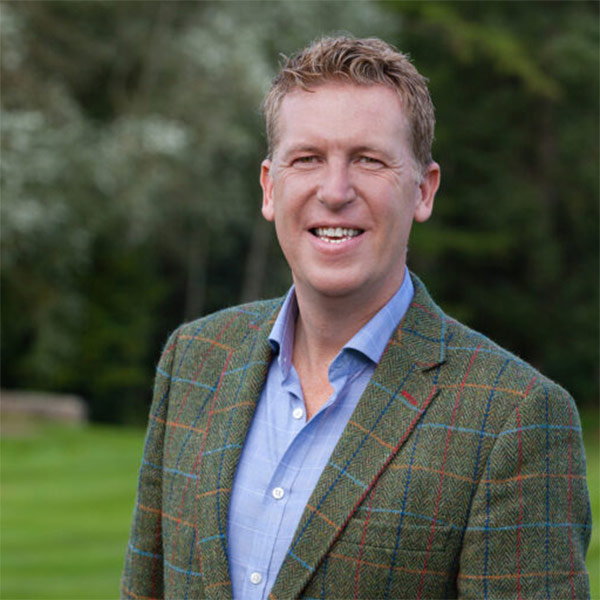 Xplor Gym gives us technology that actually does the heavy lifting for us. That's been recognised by both our team and our members alike. We are now able to focus on member service and engagement. As a result, we are well positioned to prosper – growing both acquisition and retention with a loyal, engaged membership base.
Keith Pickard, Golf, Health Club & Spa Director

Read customer story
Intuitive & flexible fitness club management software
 Futureproof club management software that puts you in control
Delight members and keep them coming back, while scaling your fitness business, with the right software. Xplor Gym is ready to adapt and change as your business does, with all the features you need to succeed.
Future-ready tech with standout features
React to opportunities and market changes as they arise with flexible, cloud-based technology. As you evolve, your fitness club management software is ready to evolve with you.
Xplor Gym disrupts the status quo. And brings your business new levels of speed, responsiveness, and simplicity. Achieve operational efficiencies, increase member engagement, and grow your business your way.
Scale and adapt fast, with a digital solution built with an API first approach. Seamlessly integrate with market leading partners including Technogym, EGYM, Gympass and many more. Create highly customised experiences for your members so you stand out from your competition.
Ready to adapt your business to take advantage of new revenue opportunities? With Xplor Gym it's easy to make changes thanks to flexible integration capabilities.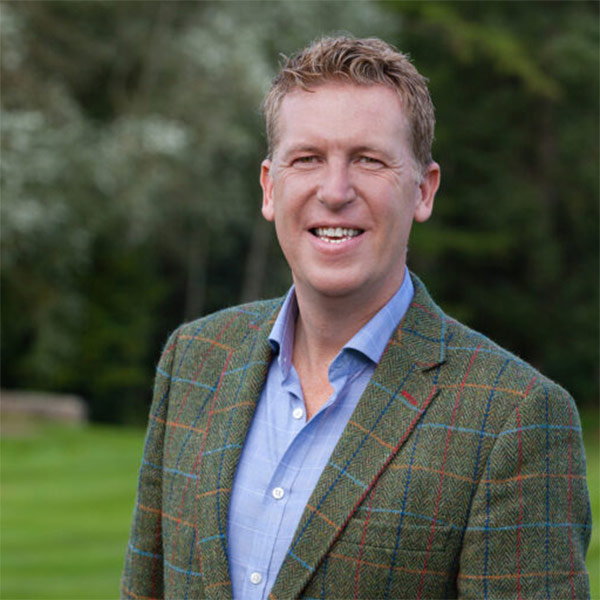 Xplor Gym's end-to-end approach to project management has been first class, from implementation to data management and everything in between. We now have a solution that's best-in-class for both our team members and members alike.
Keith Pickard, Golf, Health Club & Spa Director

Read customer story
Move fast and get the support you need
Want to ask a question?
We're here to help. Get in touch to speak to one of our health & fitness club management experts.
Recommended resources for you
Frequently asked questions
It's a digital solution that makes it easier to manage your business. Common features will include member management, scheduling/booking tools, marketing automation, billing, point-of-sale payments, reporting and more.
Managing a health & fitness club is rewarding, yet demanding, work. With lots to do, software is there to help.
With an effective health club management software in place, managing your business will be easier. Plus, you'll be able to deliver experiences that delight your members. Use your software to send personalised email and SMS messages. Create target groups, set triggers, and schedule messages to connect with the right member at the right time.
Automated billing helps you improve your collection rate without heavy lifting.
Grow your business, using your software to create new membership packages and offer special promotions. And run member referral programmes to turn your members into advocates.
Health & fitness club operators use club management software to simplify and automate many daily tasks. An all-in-one health & fitness club management system makes business management easier.
You can use the software in many ways including:
Tracking and managing memberships
Scheduling classes and activities
Taking bookings
Processing payments
Managing access
Reviewing performance reports
Health & fitness club management software streamlines and automates many processes for your business. So, you're free to focus on other aspects of running your business.
Look for a solution that's a cloud-based SaaS product. Software as a Service, known as SaaS, is a way of providing software online as a service. Access your software online at any time via a web-browser. No installing and updating software on premises. And that means no need for complex software and hardware management.
As well as choosing a software solution that's a SaaS product, choose an open platform that lets you integrate with other technologies. An API first, open platform will let you create differentiated, standout experiences for your members. And you'll be ready to adapt in the future as new technologies and trends emerge.
As your health & fitness club business grows you need the right system in place to support you. When you first open you may get by recording important business information and member details in spreadsheets. Or even using pen and paper! That's not sustainable long-term.
Health & fitness club management software will help you run your business more efficiently. And keep all your valuable information secure.
Choosing the right solution is important. There are many out there that focus on just one or a few elements of club management. This will make managing your business harder. When you work with many different providers, you'll usually lose time and gain extra admin. Plus, it's easy for inaccuracies between systems to creep in. At best that means time spent reconciling data and at worse it impacts member experience.
Pick an all-in-one club management system with embedded payments and integrated access control. With all your information in one place you can:
Get a full 360° view of each member for easier member management. Including membership statuses, payment information, bookings, attendance history, and more.
Easily schedule classes and activities across your business.
Get the insights you need to make impactful decisions at all business levels – by club, region/group of clubs, and all clubs.
Fully automate membership billing – no more chasing overdue payments.
Drive more new member signups. Create promotions, offer discounts, encourage bolt-on purchases, and accept one-off payments with ease.
Connect with members at the right time with targeted, personalised email and SMS communications.
Let members manage their account online, make bookings, and more.
Manage access control across all your clubs and facilities from one central location.
With health & fitness club management software in place, you will be free to focus on other aspects of your business. Why? You and your team will be more efficient and have more time.
Exactly how much health & fitness club software costs will be determined by the features you need. And by your size and business model. You can expect to choose a package with the features you need.
To get value for money and avoid overpaying (or paying double) on different solutions, it makes sense to choose an all-in-one club management solution.
When reviewing the cost of health & fitness club software, look at value as well as price. Value is the usefulness of the solution you pay for, price is the amount you pay.
Here are some of the ways you can assess the value of health & fitness club management software:
Time saved – the right solution will make it faster to get daily work done and automate many manual tasks. So, you and your team save time.
Revenue collected – opting for software with embedded payments and a dedicated contact centre for member payment queries, helps increase collection success rates.
Member experience – savvy members expect a lot from the digital experience you offer. Select software that has an intuitive, brandable digital member self service portal. And that integrates with market-leading solutions to enhance the member experience. So, you create a customised experience that stands out from the rest.
Flexibility to do business your way – have your software configured to your exact operating model, so you can operate exactly as you want to. Your software should fit your needs now and into the future.
Support and partnership – choose a software partner who'll support you throughout the set up and go live period. And into the future, with UK-based help and access to timely insights to help you succeed.
Learn more about measuring the value of health & fitness club management software.
Whether your health & fitness club business is big or small, simple or complex, moving software should be easy. Choose a health & fitness club management software partner who has an expert projects team to make switching easy.
Moving should be hassle-free, smooth, and fast. Your software partner should walk you through the whole process.
Get clear timelines and ensure the project meets your specifications when you choose Xplor Gym. Plus, an experienced Project Manager will be on hand to make sure you go live on time and to your specifications.
And we'll import 100% of your data. Less work for your team, a smooth experience for your members.
Xplor Gym stands out from other health & fitness club management systems in these ways:
Embedded payments – With Xplor Gym you won't need to work with a separate membership payments provider. That means you'll see live member billing information in your CRM and payments will always reconcile. No need to switch between systems or spend time resolving differences. Quickly answer member queries and report on business performance.
Member journey – Give members a better experience right from the get-go. With enhanced online joining, self-service options, and advanced member communications.
User interface (UI) & user experience (UX) – Xplor Gym helps you improve accuracy with ultra-modern UX. Plus, straightforward processes, and minimal steps. Get to the right place fast with search functionality.
API-first, open platform – Create a differentiated member experience for your health & fitness club business. Customise your member experience through integrations with leading fitness providers. Existing integrations include Technogym, Virtuagym, EGYM, Gympass, FitQuest and more. Plus get even more customisation options with our extensive API library. Perfect for third-party and in-house integrations.
Marketing automation – With in-built Smart Messaging marketing automation technology, Xplor Gym makes engaging members easy. Create, schedule, and send targeted, personalised email and SMS communications using your software. Trigger these when a member meets the right criteria. Plus run one-off campaigns.
Reporting – Get the information you need to run your business fast with a configurable homepage dashboard. And access a comprehensive set of pre-built reports. Make better informed business decisions faster.
Bookings – Booking classes and activities shouldn't be hard work. Let members book online with filtering options to find the right class or activity fast. Plus, create a boutique-like experience that puts your members in control with book-a-spot. And let members join a waiting list for oversubscribed classes and activities – so they'll get a place if one becomes available.
Ready to work smarter not harder?
Request a Demo - SF
Book your demo to see Xplor Gym in action with a personalised walk through.