Keep members coming back
Ever feel tempted to ignore retention and just focus on signing up new members? You wouldn't be alone!
For many gym owners and operators, it feels easier to focus on acquisition. Yet, if you're serious about growing your business you need to focus on attrition and retention.
We're here to help. In partnership with industry experts, including Guy Griffiths (GGFit) and Julie Allen (Active Insight), we're bringing you the ULTIMATE resource to tackle attrition.
In Winning The War On Attrition, you'll get:
Up-to-date attrition trends from across the UK fitness & wellbeing industry
Tactical takeaways and strategies to overcome widespread retention hurdles
Expert insights and advice to avoid common pitfalls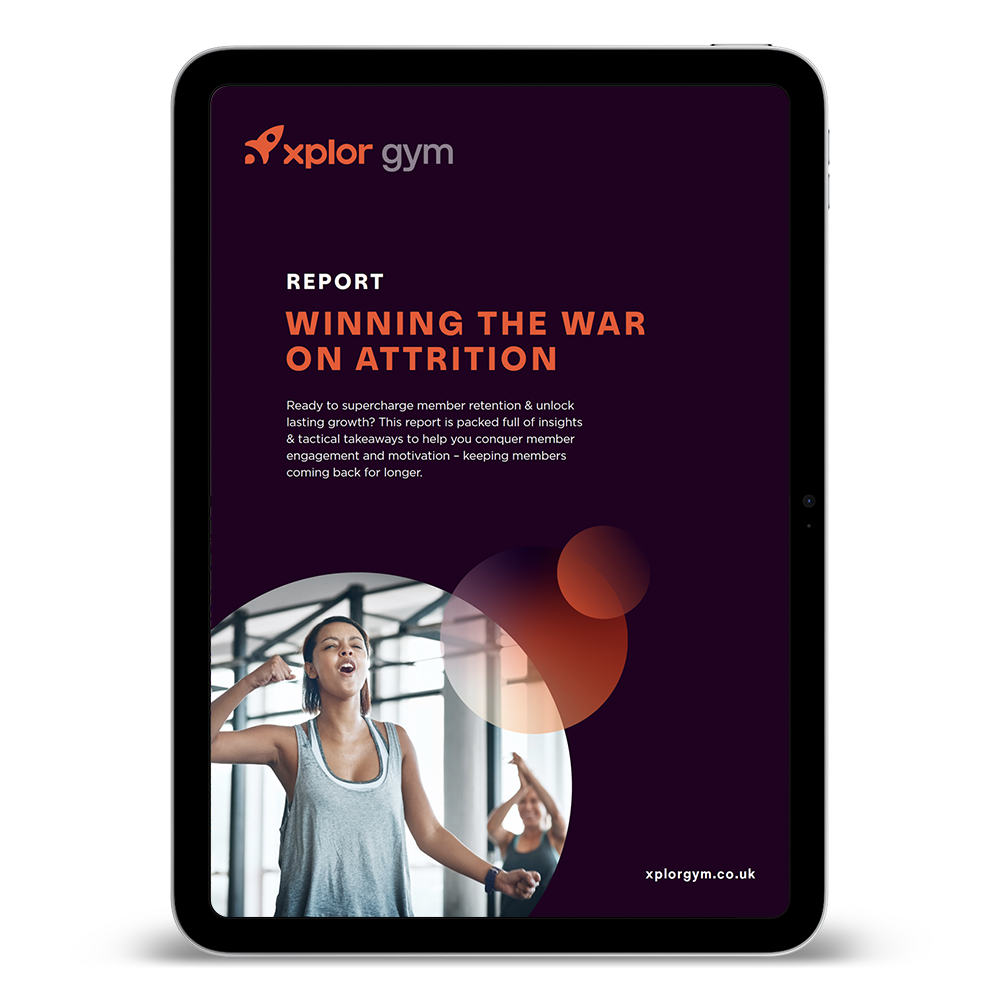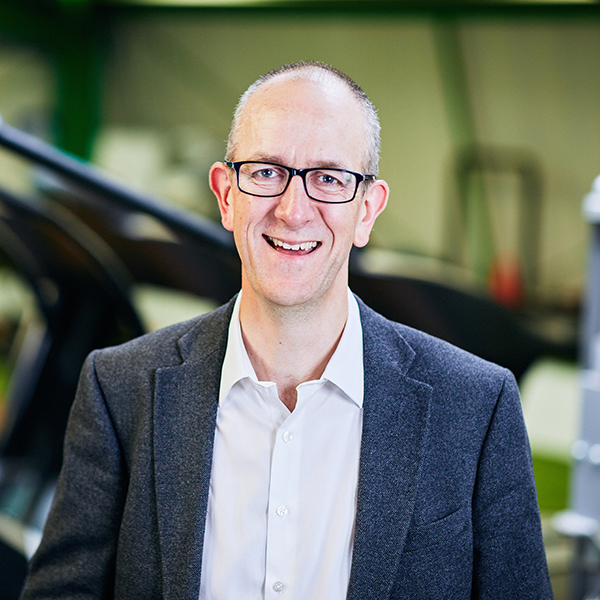 As members tighten their belts in the economic crisis, and clubs look to squeeze the most from their revenues to cover ever increasing operational costs, more and more clubs are focusing on attrition.

Reducing drop-out and getting more members to stick around longer is one of the best ways to steady the ship and build a more futureproof business.

By retaining more loyal members, you will get more referrals, more upsell, and more secondary spend.
Guy Griffiths, GGFit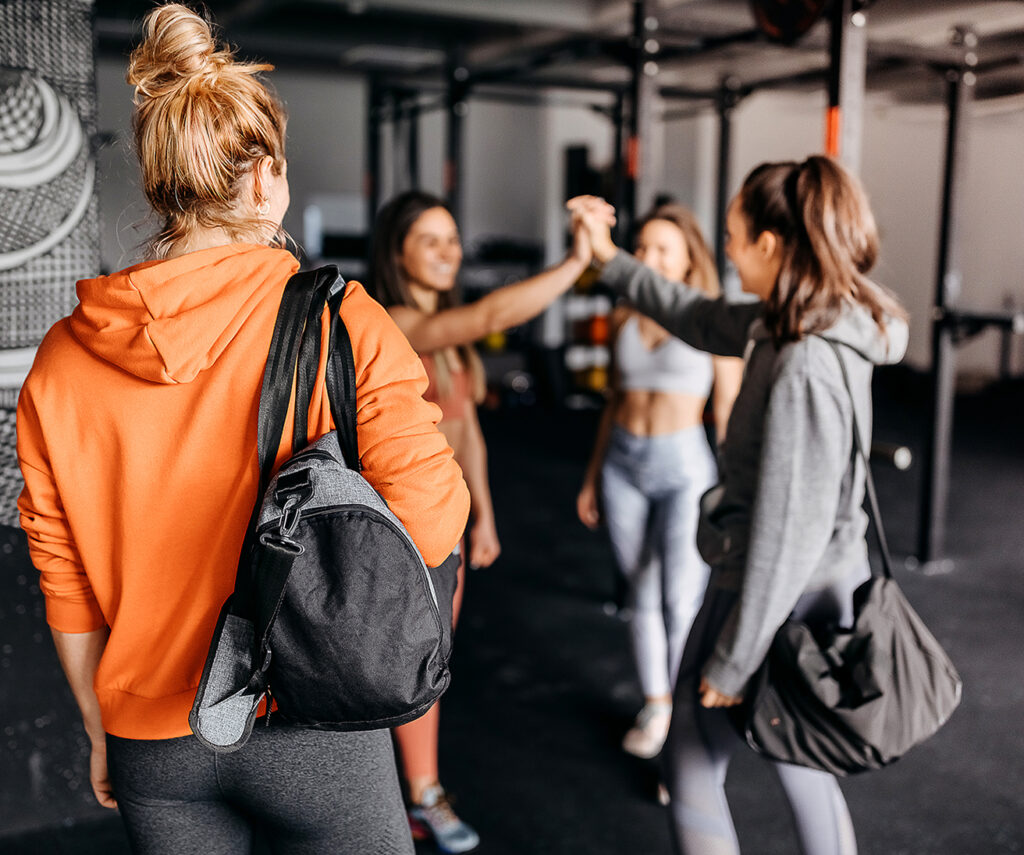 Attrition matters
Want to achieve lasting business growth and become more profitable? Tackling attrition is essential.
Attrition is a measure of how many members cancel in a given week, month, quarter, or year.
Reduce the number of members leaving (attrition) and you'll increase the amount of time members stay with you (retention). And that means you'll boost member life time value.
Plus, you'll cut the need to constantly sign-up new members which can be costly. So, you'll save money and grow your profitability.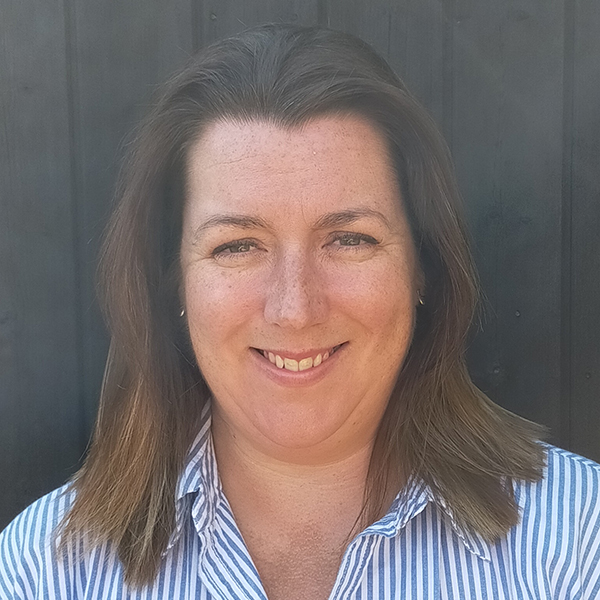 This research is invaluable. The insight from this research can help shape your member experience strategy.

It highlights the importance of creating a culture where feedback is encouraged, welcomed and used as vital business intelligence. So, you can reduce the risk of silent leavers and use this intel for continuous monitoring and measuring of the membership experience.
Julie Allen, Active Insight
The most comprehensive research
To win the war on attrition you need complete, accurate data to hand – and more of it too. The Winning The War On Attrition report is packed full of industry-wide trends.
Using Xplor data, we've analysed why 370,000+ gym, fitness and health club members in the UK and Ireland cancelled over a 6+ year period.
Key findings include:
Over half of cancellations happen silently – members quietly quit without telling clubs why
More members are cancelling for cost-related reasons in 2022 and early-2023 compared to previous years
Members typically stop visiting 5 months before cancelling
Inductions can increase length of stay by 4 months, but are often falling short of expectations
Get the full insights, and many more, plus find out how to track using your gym management software and tackle member attrition in your fitness business in the report.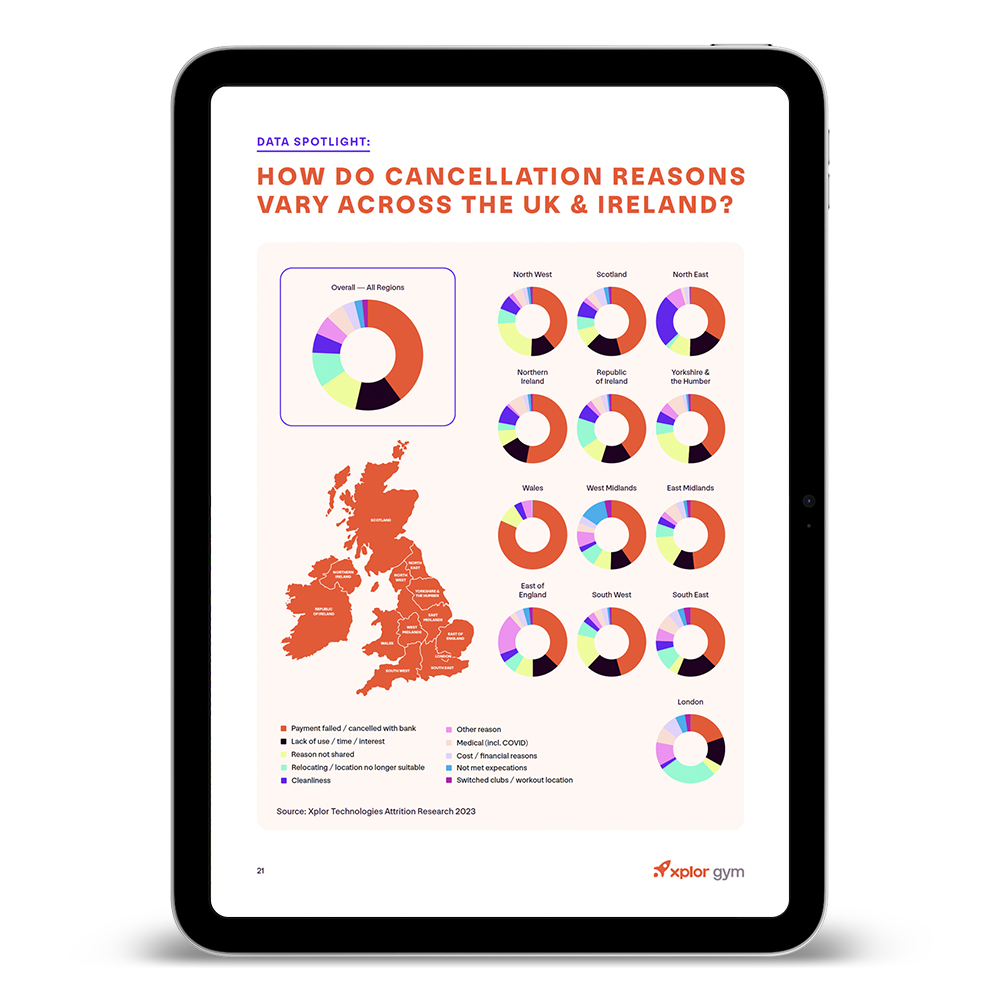 Download the report
Download the Winning the War on Attrition Report
Claim your copy today to see all the insights and prepare to win the war on attrition for good!